Portugal
We nurture innovative new
Portuguese businesses
Portugal
We nurture innovative new Portuguese businesses
[

PORTUGAL HIGHLY QUALIFIED ACTIVITY VISA

]
P R O G R A M   O V E R V I E W

NEW FAST-TRACKED BUSINESS-CLASS EU RESIDENCY PROGRAM FOR HIGHLY QUALIFIED PROFESSIONALS
( formerly Portugal Angel Visa )
The Portugal 'Highly Qualified Activity' residency visa business incubation program is designed specifically for accomplished transnational business professionals.
View the required documents for the Highly Qualified Activity Residency Visa (Art 61)
With freedom to travel as needed and priority visa processing, business executives can launch an innovative R&D driven venture in Portugal, within the care of Empowered Startups' transnational business incubation program.
3 years concierge incubation services
Your own EU company and bank account, with credit history
Clear path to eligibility for permanent residency or citizenship
Through partnerships with key actors, including public bodies and top tier research facilities, Empowered Startups accelerates and incubates innovative international business ideas. We work with driven entrepreneurial professionals to create outstanding startups with the potential to grow from concept to success in 3 to 5 countries within 5 years, launched from a strong base in Portugal.
The start up ecosystem in Portugal is a high-potential marketplace driven by keen collaborators. The climate is business-friendly, knowledge workers are readily available, and key actors are committed to success. As a gateway to continental Europe, with strong ties to Asia, Africa and South America, it is a smart launch pad for businesses with the potential for international expansion.
THREE CLEAR STEPS
1. Meet with Program Intake Committee via videoconference
Discuss your success metrics for your innovative EU start up
2. Secure your Highly Qualified Activity residency visa
Provide oversight as Empowered Startups lays the groundwork for your venture
3. Enjoy your options 
Provide strategic direction to your venture's development
The Portugal Highly Qualified Activity residency visa business incubation program represents a partnership between Empowered Startups, the transnational business incubator, and top tier research facilities in Portugal.
Program participants are selected based on level of expertise and demonstrated ability to provide strategic direction to an innovative R&D-driven venture. 
Our incubator in the capital is well-connected to the thriving Portuguese tech community.
Our incubator in is within a start-up hub, offering ready access professional networking and integration opportunities.
Our northern Portugal location is within a research facility that houses dedicated teams of researchers to support innovative r&d in several areas, including mecatronics, agri-tech, and nano-manufacturing.
Using our proven and powerful methodology, network, market insight and business expertise, we guide entrepreneurs on a path to successfully start a business in Portugal.
Become the Best
We educate and empower founders to build market offers and business models that empower their ideas to become the best in the world. We guide them through the rigours of Lean StartUp and Horizon Methodology, and cycle through the validated learning process of build-measure-learn.
Connect with the Best
We select entrepreneurs from around the world with the best innovative and scalable concepts to startup in Portugal, with international reach. We are skilled at assisting entrepreneurs in de-risking their projects, increasing their speed to market, and enhancing the overall prosperity of the Portuguese ecosystem they are entering.

Sell Internationally
We build startups that define and aggressively pursue revenue goals on this equation: My startup will sell $X of Y product to customers A, B, C in N number of countries in M number of months.
[ PARTNERS ]
Our valued partnerships provide transnational entrepreneurs with opportunities to deepen the foundations and extend the reach of their ventures.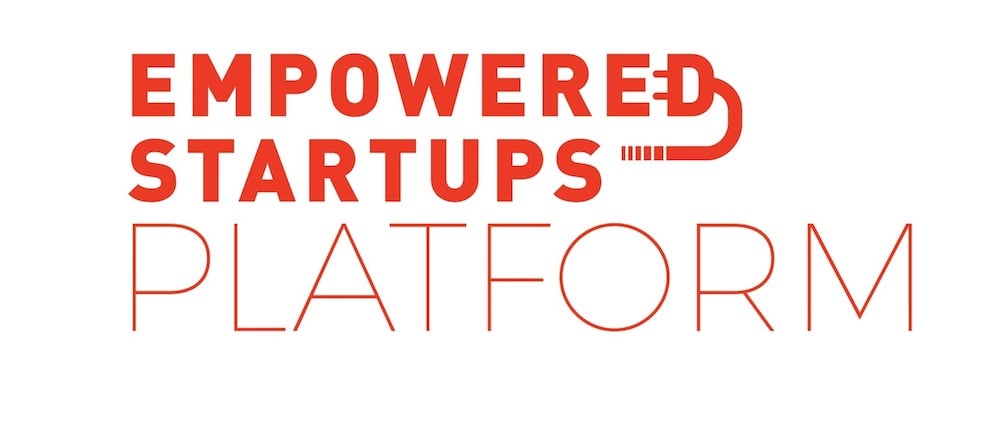 VANCOUVER, Sept. 25, 2019—Empowered Startups has launched a state-of-the-art online training and reporting platform for universities, startup organizations, and research and development facilities around the world. Naheed Henderson, Empowered Startups, CEO – Global...
[

ADVISORS

]

The following professionals generously offer their perspectives on our plans. We are grateful for the influence they continue to have on our projects.

Alex
Rodrigues

Entrepreneurship & Investments Officer, Brigantia-EcoPark

Paulo
Bandeira

Executive Director, STARTUP LAB – SRS Advogados

Marta
Monteiro

Startup Business Development Manager, Amazon Web Services