USA
Advancing the state of startup
USA
Advancing the state of startup
[

PROGRAM OVERVIEW

]
We bring local and global ideas to market in Canada. We offer high potential and aspiring entrepreneurs the mentorship, networking, and tools necessary to start an innovative business in Canada.
We work locally by offering Startup incubation and acceleration opportunity to Canadians and communities, as well as internationally by offering high potential entrepreneurs the opportunity to startup in Canada through our designation as a Canada Startup Visa business incubator, as well as our appointment as a designated agency under the new Alberta Foreign Graduate Startup Visa Stream (FGSVS.)
We are key players in our local ecosystem and bolster Canadian innovation and technology. We support cutting edge research and product development, and use this leading work to assist our entrepreneurs in building high potential innovative businesses that can scale both domestically and internationally.
Our Canadian incubator headquarters is located in the heart of the diverse and green city of Vancouver, British Columbia. Unrivaled by any other city, the combination of lifestyle, well-being, leading innovation and technology, and cultural diversity makes Vancouver an attractive place to start up. Our remote locations include Whistler, BC and varying other communities in British Columbia and Alberta, Canada.
Using our proven and powerful methodology, network, market insight and business expertise, we guide entrepreneurs on a path to successfully start a business in Canada.
Become the Best
We educate and empower founders to build market offers and business models that empower their ideas to become the best in the world. We guide them through the rigours of Lean StartUp and Horizon Methodology, and cycle through the validated learning process of build-measure-learn.
Connect with the Best
We select entrepreneurs from around the world with the best innovative and scalable concepts to startup in Canada, with international reach. We are skilled at assisting entrepreneurs in de-risking their projects, increasing their speed to market, and enhancing the overall prosperity of Canadian ecosystem they are entering.

Sell Internationally
We build startups that define and aggressively pursue revenue goals on this equation: My startup will sell $X of Y product to customers A, B, C in N number of countries in M number of months.
[ OUR PARTNERS ]
Our valued partnerships provide transnational entrepreneurs with opportunities to deepen the foundations and extend the reach of their ventures.
Empowered Startups has added another world-class amenity to its Canadian incubation program, and founders are already taking advantage of it. Steadfast in its commitment to provide its entrepreneurs with exceptional resources, Empowered Startups recently signed a...
[

ADVISORS

]

The following professionals generously offer their perspectives on our plans. We are grateful for the influence they continue to have on our projects.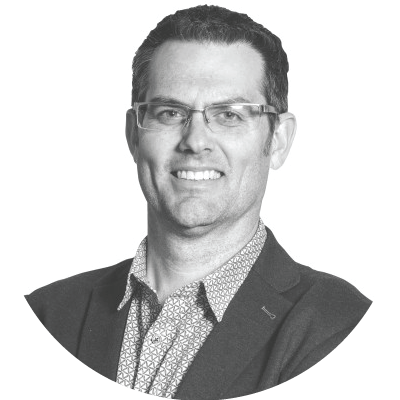 Sean Lumb
Collaborator: Advisor
Sean is Director of New Ventures at The University of British Columbia and he applies his extensive experience, knowledge and networks to a number of Empowered Startup's new ventures.
His experience spans over fifteen years of taking new ventures from the ideation stage to technology commercialization. One of his recent ventures sold to a multinational pharmaceutical firm for over $75 million. Sean specializes in the areas of early-stage technology commercialization, financing, management, and intellectual property management and licensing. Sean's early stage experience, management talent and personal drive make a significant impact on Empowered's startup ventures.
Dr. Peter Chow-White
Collaborator: Advisor
Dr. Peter Chow-White is Director and Professor of the GeNA Lab in the School of Communication at Simon Fraser University. He is deeply involved in the development, adoption, and social impact of communication, blockchain, big data, social media, and health and is a sought after speaker and analyst on these and many other topics. He advises and collaborates with industry and policy makers to build digital solutions and improve the role of communication, data, and social media in their organizations and has worked with a diverse set of private and public organizations.
Vincent Jansen
Collaborator: Advisor
Vincent Jansen is currently CEO of Denra Consulting in addition to his position as Director of Technology at an independent school. His career in K12 education spans 30+ years, with roles as teacher, administrator, business analyst and consultant at several Canadian and International Schools. His range of experiences include; education business sales, marketing & communications; strategic digital leadership; process intelligence, data/information management, reporting metrics and analytics. He has been a founder on several technical innovation start-ups and enjoys the challenge of engaging educational leaders to leverage technology into modern digital platforms.
Vincent is a member of CAIS, NAIS, Educational Collaborators, and on the Board of Directors at an EdTech startup. He has a Master's Degree in Education Administration, along with a Certificate in use of Emerging Technologies in Learning. Vincent started as an educator, to hone a craft, design and foster inspiration to achieve results. Being results driven, he currently uses state-of-the-art digital tools to create visualization and data insights to transform educational institutions.