[

OUR TEAM

]
In addition to the Core Team members guiding you as you propel your startup forward, Empowered is fortunate to have a deep pool of talented, innovative, and connected Collaborators. We are committed to enhancing the prosperity of the startup ecosystems where our portfolio ventures grow.
Core Team
The Empowered Startups Core Team draws its strength from its members' combined business experience, world class educational accomplishments and complementary skillsets.
Collaborators
We have cultivated relationships with accomplished business mentors from a variety of industries, we actively partner with innovative researchers at university labs, and we are pleased to work with highly-skilled service providers.
Amber Allen
Core Team: Co-Founder
Amber Allen, a McGill University's Desautels Faculty of Management MBA, has started and developed a number of companies and since 2005 she has refined a strategic growth planning methodology that continuously receives top reviews. Amber worked with Health Canada for six years as a chemist and has an expansive understanding of regulatory environments and bringing products to market.
Paul Girodo
Core Team: Co-Founder
Paul Girodo, MBA is expert in transnational entrepreneurship, scaling startups, and designing leading edge immigration products that deliver clear benefits to the governments, start-up ecosystems, and most importantly the citizens of countries accepting transnational business class migrants.  As Co-Founder of Empowered Startups he helped build it into the largest deal flow provider to the Government of Canada's Start-up Visa Program. 
He also leads Empowered's delivery of new leading edge fast-track business investor class migration programs for entrepreneurs in Portugal and France with a growing number of established incubators in both countries.  His industry interests range from combating human trafficking with his father (Former Team Leader for INTERPOL Group of Experts on Corruption and chief human factors consultant in specialized drug and money laundering investigations with the Royal Canadian Mounted Police) to deep tech and social venture enterprises. He is a shareholder and director of many Canadian, French, and Portuguese companies.
He also leads Empowered's delivery of new leading edge fast-track business investor class migration programs for entrepreneurs in the USA, Portugal, and France with a growing number of established incubators in all three countries.
Christopher Lennon
Core Team: President and General Counsel
After spending a little over a decade with a prominent law firm in Vancouver, primarily advising technology companies, research organizations, and corporate boards, Chris joined Empowered Startups Ltd. as President and General Counsel. Prior to taking on this role, Chris had acted as Empowered's primary legal counsel since the organization's inception. Chris also acted as an advisor on strategic issues and specific ventures incubated with the organization. As President and General Counsel Chris now oversees all Empowered's operations and legal matters, working closely with the business incubator's Board of Directors.
Separate and apart from his role with Empowered, Chris also continues to advise technology companies and other organizations through Lennon Law Corporation.
Dalton Stark
Core Team: Legal Counsel
Dalton is part of the legal team at Empowered Startups. Prior to joining the company, he practiced as a corporate commercial lawyer in downtown Vancouver working on a broad range of private company transactions including mid-market mergers and acquisitions, as well as a variety of corporate and commercial transactions within various industries. Dalton has extensive experience negotiating commercial agreements, and company acquisitions and sales. He assists Empowered's general counsel in overseeing legal and operational matters within the company.
Dalton graduated with his Juris Doctor from the University of British Columbia, and prior to that he studied business finance in the Okanagan.
Shawn Olson
Core Team: VP Business Development
Shawn is a graduate of the University of British Columbia who has lived and worked all over the world.   He is a dynamic leader and lifelong coach who believes in the inspirational power of the human spirit.   His 6 years living and working in Central Europe has provided Shawn a global perspective on life and business. He has a proven track record of driving business results and fostering long term strategic global partnerships. Shawn has years of experience building and leading national sales and recruitment teams in multiple industries.  His unique experience working for and with some of Canada's most prestigious universities provides Empowered Startups with valuable insight. Shawn is a skilled mentor, an avid sportsman, who is passionate about travel, people and relationship building.
Darrell Houle
Core Team: Digital Development Lead
Darrell leads Empowered Startups' digital development team and projects. He is a graduate of two programs from the University of Alberta – Native Studies and Web Development. As a Metis student in the School of Native Studies, Darrell created the School's and Aboriginal Student Council's first websites when the Internet was just starting to become widely used. After receiving his degree, his interest in website design led him to enroll in the university's first program for web development and started his career as a full-time web developer.
Now, he has 20 years of professional experience in developing websites, applications, mobile apps as well as strategic and tactical consulting for small, medium, and large for-profit and non-profit International organizations. In that time, he's won a number of website awards including a Webby (the Academy Awards of the internet) and been part of two startups and a handful of internationally distributed web development teams.
He is a lifelong learner with broad experience across other Internet related areas such as search engine optimization, user-centered design practices, server and DNS management, and project management.
Darrell's primary focus is leading the Empowered Startups Platform's design and development team in the longterm and day-to-day improvements for the variety of people, organizations, and communities using the platform.
Kyle Kirkegaard
Core Team: Account Executive
Kyle is the Sales and Marketing Manager for Young Empowered Startuppers. Her expertise in education along with strong interpersonal skills cultivates thriving relationships with her clients.
Kyle holds a Bachelor's degree of Liberal Arts and Sciences from Quest University, Canada and a Master's of Education from Antioch University, New England. Kyle began her career in education as a classroom teacher and worked as the Interim Faculty Chair for an independent school in British Columbia. Her previous research in education compared curriculum standards in the US and Canada as it relates to alternative models of education. The power of education to shape communities inspires Kyle's work with the YES Team.
Julia Paulasaari
Core Team: Executive / Administrative Assistant
Julia is an essential part of the Empowered Startups operations team and primarily works behind the scenes to ensure the office runs smoothly and efficiently. Before joining the Empowered Startups team, she worked for an early-stage Silicon Valley startup where she had proven success in delivering exceptional results in a timely manner.
Julia holds a Bachelor of Business Administration degree from Haaga Helia University of Applied Sciences in Helsinki, Finland. She also has several years of administrative work experience in Finland and California and is fluent in Russian, English and Finnish. She is passionate about technology and startups and is well versed in the latest trends in the tech industry.
Francesco Berrettini
Core Team: Manager, Partnerships & Projects - Portugal
Francesco is responsible for establishing and developing Empowered Startups' partnerships and special projects in Portugal.
Prior to joining Empowered, Francesco was CEO of the Algarve Systems & Technology Partnership in southern Portugal. He assumed that regional leadership role subsequent to the sale of his award-winning marketing company Inesting to Digital Group. His previous experience includes due diligence in the investment banking sector, project management for the EU's Business Innovation Centers, and strategy consulting services for both private and public organizations.
Francesco holds an MBA and is a certified Hubspot Inbound Marketing Consultant. He has served as Assistant Professor in Marketing & Management at the Catholic University of Portugal, and continues to teach at higher education institutions. He is also currently Honorary Consul for Italy, based in the Algarve.
Filipe Galego
Core Team: Manager, Operations - Portugal
Filipe is responsible for coordinating the operational processes of Empowered Startups incubation programs in Portugal.
Prior to joining Empowered, Filipe was Manager of ÉvoraTech, the public incubator for the Alentejo region, in the center of Portugal. His work at Alentejo's regional development agency ADRAL included travelling internationally to attract direct investment. As the regional facilitator for EU programming in EIT-KIC, Filipe also coordinated projects in efficient/renewable energy, agri-tech, and water management.
Filipe was previously in banking, as Branch Manager at Unicaja Bank (formerly Caja Duero), and Deputy Manager at Espirito Santo Bank.
Filipe holds a degree in Management, and is a semi-professional singer.
Matthew Pattinson
Core Team: Canada Incubator Manager
Matthew Pattinson, UBC MBA graduate, specializes in sales, new product development, and applying lean startup and customer development methodologies. Before joining Empowered Startups Ltd, Matthew worked in sales in the environmental industry where he achieved rapid revenue growth and brought a new technology to market. He also worked internationally in Central America and West Africa where he created social enterprises that provide financial services to underserved clients. These enterprises have gone on to serve thousands of clients.
As a Startup Leader at Empowered Startups Ltd, Matthew is excited to use his experience in both building social enterprises internationally and developing and selling new products to support Empowered Startup's ventures through their early stages of growth and create an international tapestry of entrepreneurship in Canada.
Alexandra Woudzia
Core Team: Startup Leader
Alexandra (Alex) Woudzia is an UBC MBA alum with a specialization in Innovation & Entrepreneurship. Alex has a diverse skillset, with experience working in B2B, B2C and B2G organizations in various capacities.  Prior to joining the Empowered Startup team, Alex worked in the sustainable business sector in business development and marketing roles for several impact driven enterprises including a sustainable waste management company, an apparel company, and a greenhouse gas consulting firm. Her accomplishes include engaging over 300 businesses across all sectors to measure their own corporate carbon footprint and develop a comprehensive reduction plan and developing four long term partnerships between a newly founded charity and local municipal governments. Alex has experience working directly with small businesses as a business consultant and volunteer consultant with the Social Innovation Academy, where she worked directly with social enterprises on several market research and financial projects. She has vast experience as a coach, mentor, and teacher. During her MBA studies, she served as a Teaching Assistant for entrepreneurship classes taught out of the Sauder School of Business and was as a mountain bike instructor and camp counsellor for several years.
Maya Ramchandani
Research Analyst
​Maya holds a Bachelor of Science degree from the University of Toronto. She studied in the Master of Public Policy and Global Affairs program at the University of British Columbia where she identified her passion for financial empowerment. She kickstarted her career in Ottawa serving as a policy analyst at Global Affairs Canada and then Indigenous and Northern Affairs Canada.
Her career transitioned into the private sector where she has spent the last 5 years in the investment industry with her most recent role, prior to joining Empowered Startups, being a financial advisor for a Canadian financial technology startup specializing in Registered Education Savings Plans. Her interests include fundraising, financial literacy, and tech.
Tanina Williams
Indigenous Knowledge Keeper - Empowered Nations
I am from Lil'wat Nation and the mountain that I see from my door is Ts'zil, Mount Currie, BC. I have spent many days learning from my Grandmother's Adelina and Rosie. Both were amazing storytellers. They knew that culture would save me.
My Grandma Rosie always used her hands and arms while telling a story. She had great facial expressions. I loved to watch her actions. My Grandma Adelina would say things in stories that would embarrass you.She loved to get reactions from the people. To this day I do not say the things the way she would have said them.
My Parents are Ha7ya father/friend to all and Saopalaz mom/utilizer. My dad who is a teacher/rancher/pro bull rider is also an amazing storyteller and a fluent Ucwalmicwts speaker. My mom knows plant medicine and makes crafts with cedar and leather. I've been blessed to learn from my family and my people. They started me on a path to be a healer of our people and a healer of the broken relationship we have with Canada.I am a lifelong learner and love to share my learning with others. I'm a storyteller, wool weaver, drum maker, carver, and capable of producing leather clothing, cedar clothing, cedar work, circle protocol and proud bannok maker. https://amawilc.com/
Harsev Oshan
Account Executive - HQA Portugal
As the Account Executive for Portugal's HQA (Highly Qualified Activity) Startup visa program at Empowered Startups, Harsev Oshan helps extremely ambitious entrepreneurs invest in research and development opportunities to successfully launch new or expand existing businesses in Portugal.
Harsev graduated from the University of British Columbia, Vancouver in 2015 and has since contributed to the successes of a few startup companies. Before joining Empowered Startup, Harsev was the Business Development Manager at Cognitive3D, a Vancouver-based startup with a focus in spatial analytics solutions specifically designed to quantify outcomes from virtual, augmented and mixed reality simulations. He has a demonstrated history of creating viable and realistic strategies to drive revenue and marketing outreach for start-up businesses. Harsev has worked in the fintech and immersive tech industry, along with 8 years of experience doing business to consumer, business to business and direct to consumer sales and marketing globally.
In his spare time, he loves going on hikes around North Vancouver and Squamish, going for spin classes, eating anything chocolate related and spending time with his French bulldog, Coco.
Willie Poll
Core Team: Empowered Nations - Facilitator & Community Outreach
Willie is a Metis woman from Northern Ontario. She holds a Bachelor of Arts in Indigenous Studies and a Master of Arts in Archaeology. She has a diverse background and has mainly spent the last 7+ years working in education in both curriculum design and teaching. She is close with her culture and enjoys connecting and building relationships with Indigenous communities and working with them to create land based and community driven education. She is passionate about de-colonizing curriculum and making education of all levels accessible to Indigenous people.
Willie has always had an entrepreneurial mind and started her first business when she was only 10 years old – Cotton Willies, a popcorn and cotton candy business based in Sault Ste. Marie, Ontario. Through her small business venture, she has helped raise funds for numerous charities and causes. Cotton Willie's has since been profitable for 10+ years and continues to be seen at many community events, parties, weddings, and more. She wants to bring her specialization of working with Indigenous communities and her passion for business together and work with Empowered Startups to bring our program to Indigenous communities and innovators.
Ladan Fotoohi
Core Team: Mentor & Analyst
In the past 7 years, Ladan has been helping more than 20+ businesses; all walks of life and from B2B & B2C and a variety of industries to get their business questions answered as part of a venture capital team which invested in those startups. As a volunteer job, she worked as a consultant to help 30+ other startups with their customer discovery process in 3 different countries, which she continues to do now in Futurepreneur and New Ventures BC Accelerators.
In Hootsuite, as the Market Insights Manager, she leads market research projects conducted in Hootsuite, HootSweetSpot (Hootsuite's target market), competitive intelligence, buyer persona framework. Recently, she proposed the Hootopia project, which is also known as Data Full Potential Analysis, which aims to break down the data silos and utilize the synergy of integrated data sources through enhanced cross-analysis.
Andrea Blaikie
Core Team: Empowered Nations - Program Director & Facilitator
As Program Director and Startup Leader for Empowered Nations, Andrea brings over ten years of experience as a teacher and curriculum developer in schools and education programs in British Columbia. She has worked for Líl'wat Nation, building frameworks for language courses and 'on the land' programs for Indigenous youth. She is the Senior Researcher for Líl'wat on a project studying traditional systems of governance aimed at supporting the Nation's move into self-governance. 
A graduate in Anthropology from Williams College, Andrea also studied foreign languages, exploring the connection between words and worldview.  She is an energetic adventurer and has spent years embracing adversity as a leader in winter and mountaineering expeditions. Born in Montreal, on the traditional territories of the St. Lawrence Iroquoian, Haudenosaunee and Mohawk peoples, Andrea grew up in a large family of Polish and Scottish heritage. She is now living and raising her family near Mount Currie, British Columbia, honoured to be a guest in Líl'wat and St'át'imc territory. Andrea arrives with humility in her work and reflects regularly on her place, practice, and assumptions. She believes that her values and ways of being align positively with Indigenous ones but also looks gratefully to elders and community members for guidance, striving to do her work 'in a good way'.
Colin McDonald
Core Team: Startup Leader
Colin McDonald, USQ, MEd graduate and trained under Ash Maurya, author of Running Lean, specializes in the mentorship of applying Lean Startup methodologies and facilitating key mind-shifts for entrepreneurs with new ventures. Before joining Empowered Startups, Colin worked in the education field as both a teacher and administrator in secondary and post-secondary intuitions and also as the Executive Director of the Canadian Chamber of Commerce in Vietnam, where he now sits on the Executive Board as Vice President. He has also worked with a number of startups in Asia, where he has lived for the past 20 years, with the last 10 in Vietnam with his wife and son. Colin is excited to work with new entrepreneurs and to help nurture their passion and skills toward furthering their vision of building a successful Startup.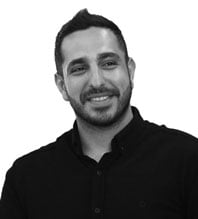 Farshad Niknejad
Media Buyer & Growth Marketer
Farshad is a UCW MBA alumni with a specialization in digital marketing. He has more than seven years of experience working with social media, search engines, email marketing tools, influencers, and marketing automation platforms. Prior to joining the Empowered Startup team, Farshad worked in the gaming industry in different roles around digital marketing and has run over 1000 digital marketing campaigns through different platforms.
Cold calling, SEO, campaign execution, data drivenness are the skills he brings to Empowered Startups.
Sushant Shrestha
Collaborator: Advisor
Sushant Shrestha, a founding partner at Humanitas Smart Planet Fund, is a researcher, analyst, and strategist in Social Finance, Smart Planet Technologies, Private Equity Valuation, and Transdisciplinary Project Design. Sushant is a Research Fellow at Blockchain@UBC, University of British Columbia, and an adjunct professor at John F. Kennedy University. His research and data modeling integrates the fields of social finance, data science, blockchain, digital humanities, developmental psychology, and transdisciplinary studies.His current work includes finance for social good and transformative education.
He has degrees in Finance, Management and Psychology, and a professional background in management consulting, business systems analysis, sustainable finance, and organizational analysis. His current work includes a project on indigenous modernity with Dena'ina Athabascan community in collaboration with Alaska National Park Services. He worked as a Finance Director overseeing operations of five startups in three countries. He has worked with several companies as a business analyst and strategy consultant including NASA at Moffett Field, California.
Sean Lumb
Collaborator: Advisor
Sean is Director of New Ventures at The University of British Columbia and he applies his extensive experience, knowledge and networks to a number of Empowered Startup's new ventures.
His experience spans over fifteen years of taking new ventures from the ideation stage to technology commercialization. One of his recent ventures sold to a multinational pharmaceutical firm for over $75 million. Sean specializes in the areas of early-stage technology commercialization, financing, management, and intellectual property management and licensing. Sean's early stage experience, management talent and personal drive make a significant impact on Empowered's startup ventures.
Ben Capps
Collaborator: Service Provider
Ben Capps is a CPA at Smythe LLP, with a chartered professional accounting education. Well versed in the Vancouver technology sphere, Ben and the team at Smythe are available to assist our portfolio companies with accounting, auditing and financial advice.
Smythe was founded in 1980 by six entrepreneurs. With 185 staff and partners in offices in Vancouver, Nanaimo and Langley, it is now one of the largest independent CPA firms in BC. We are pleased to collaborate and grow with them.
Megan Doepker
Core Team: Startup Leader
Megan Doepker brings 10+ years of experience leading marketing and growth strategies at high-growth startups. Prior to joining the Empowered Startup team, she founded a sustainable fashion label, led marketing at a FinTech venture capital firm in Montreal, launched new markets in Africa for an app making sending money as easy as sending a text, and wore many hats at a Y Combinator backed computer science college in San Francisco. She holds a Bachelor of Finance degree from the University of Saskatchewan.
In addition, she's an alumnus of the World Economic Forum Global Shapers and a certified meditation teacher specializing in the intersection of mindfulness and great leadership.
Paulo Garcia Ferreira Martins
Core Team: Startup Leader - Portugal
Paolo is a digital transformation leader and expert with deep networks throughout Portugal and internationally in the innovation space. He is a co-founder, business executive, lecturer, mentor, and advocate for entrepreneurs and digital transformation.
Paulo is a Professor at Polytechnic Institute of Leiria lecturing in the areas of Entrepreneurship and Innovation, Design Thinking and Digital Transformation. He is highly educated in innovation and startup methodologies, having designed graduate level Innovation and Entrepreneurship curricula. For over a decade he has been a guest lecturer on innovation and digital transformation. He is a certified business coach with certifications in startup methodologies (Scrum, Kaizen, Six Sigma) and complimentary experience advising organizations in methodology implementation.
Paulo holds deep and rich experience in the startup space as founder and leader in entrepreneur mentorship. He is the co-founder and non-executive leader at inCentea Group, based in South Africa, which provides consulting and design implementation of management systems for companies in the areas of product engineering, innovation, marketing and communication, management consulting and digital transformation. He is also a founder and board member of TICE Portugal, an organization that engages and mobilizes academia R&D departments, the business world, and affiliate networks throughout Portugal in Information and Communications Technology (ICT) initiatives. Paolo is also the Director of Startup Leiria, an organization partnered with Polytechnic Institute of Leiria that supports companies and entrepreneurs in creating value and growth using an agile and sustainable approach. He has served as an innovation consultant for several companies throughout his career including implementation of lean methodologies.
Sonny Rai
Account Executive - HQA Portugal
Sonny's role at Empowered is account executive for the Portugal HQA program. Sonny is an accomplished business development leader with over 15 years of experience in business development, sales, and capital markets advisory. Sonny has developed a strong skill set in maintaining long-term client relationships with the importance of building trust and creating mutually beneficial partnerships.
Sonny began his career in the financial technology industry, where he played a key role in scaling a start up to one of Canadas largest fintech company. Building on this success, Sonny transitioned to capital markets, where he has established himself as a trusted advisor to numerous start-ups, family offices, and publicly traded companies, working in various markets around the globe. With a deep understanding of both financial technology, capital markets, and regulations. Sonny brings a unique perspective and strategic insights to his role, enabling him to provide high-quality service to clients.
Dr. Peter Chow-White
Collaborator: Advisor
Dr. Peter Chow-White is Director and Professor of the GeNA Lab in the School of Communication at Simon Fraser University. He is deeply involved in the development, adoption, and social impact of communication, blockchain, big data, social media, and health and is a sought after speaker and analyst on these and many other topics. He advises and collaborates with industry and policy makers to build digital solutions and improve the role of communication, data, and social media in their organizations and has worked with a diverse set of private and public organizations.
Vincent Jansen
Collaborator: Advisor
Vincent Jansen is currently CEO of Denra Consulting in addition to his position as Director of Technology at an independent school. His career in K12 education spans 30+ years, with roles as teacher, administrator, business analyst and consultant at several Canadian and International Schools. His range of experiences include; education business sales, marketing & communications; strategic digital leadership; process intelligence, data/information management, reporting metrics and analytics. He has been a founder on several technical innovation start-ups and enjoys the challenge of engaging educational leaders to leverage technology into modern digital platforms.
Vincent is a member of CAIS, NAIS, Educational Collaborators, and on the Board of Directors at an EdTech startup. He has a Master's Degree in Education Administration, along with a Certificate in use of Emerging Technologies in Learning. Vincent started as an educator, to hone a craft, design and foster inspiration to achieve results. Being results driven, he currently uses state-of-the-art digital tools to create visualization and data insights to transform educational institutions.
Dr. Mehrdad Moallem, Ph.D., P.Eng.
Collaborator: Advisor
Dr. Mehrdad Moallem, Ph.D., P.Eng. (SFU) has more than 20 years of R&D and experience in multi-disciplinary areas related to intelligent control systems, energy systems, electronics, robotics, and mechatronics. He is the author/co-author of more than 200 journal and conference papers and four technical books in the areas of applied control and mechatronics. He held research and faculty positions at Concordia University, Montreal, Canada; Duke University, Durham, NC, USA; and the University of Western Ontario, London, ON, Canada; before joining Simon Fraser University in 2007, where he is currently Professor of Mechatronic Systems Engineering. He has collaborated in the form of R&D and technology with various companies and has served on the editorial boards of major conferences and journals such as the American Control Conference, IEEE Transactions on Mechatronics, and Elsevier journal of Mechatronics.